Here's a couple examples: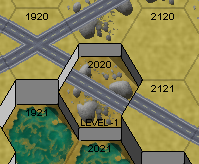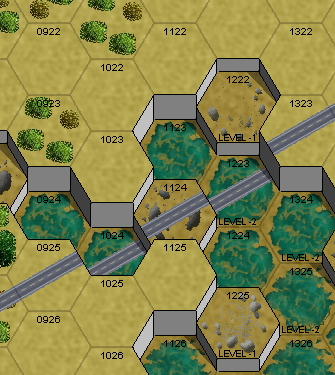 I would love it if bridges formed in situations that made reasonable sense. I can see it also making sense to consider that on these war-torn worlds, bridges have already been destroyed in many places and just replace road with rubble in circumstances that it decreases 2+ hexes from an adjacent road.
I did recently have a game with a 3 elevation change (in 85% or so of examples) sheer drop ravine (droughted riverbed) that segmented the map. A road led right up to the ravine, dropped 3 hexes, and then continued on the other side of it. It would have made the game significantly more interesting from a tactical perspective if I had the opportunity to rush the bridge and get across it while my opponent attempted to destroy it.
Instead, he had a range advantage over my rush lance and I only had one jumper. He parked two long range mechs near the ravine and just sat there plinking away. Crossing the ravine would have required a 2 and 5 pt mp cost to get down to the plain, minimum 6 hexes of 2 mp movement with additional facing changes, and another 5 and 2 mp cost to climb up the other side.